Straighten Your Teeth With Invisalign®!
Schedule a Free Consultation
Meet Dr. Roberts
Philadelphia Orthodontist
Dr. William W. Roberts III is a three-time graduate of the University of Pennsylvania. He earned his bachelor's degree in 1972, his DMD degree in 1976, and a Certificate in Orthodontics in 1978. Dr. Roberts became board certified in 1993 and is a Diplomate of the American Board of Orthodontics and former Associate Professor of Orthodontics at Temple University. Dr. Roberts has practiced orthodontics in the Medical Arts Building in Center City Philadelphia and in Lawrenceville NJ for over 30 years and with his daughter, Dr. Soleil Roberts, in Woodinville Washington.
Read More

A Clear Path to a Great Smile with Invisalign®!
Choosing to straighten your teeth is a big decision that affects not only your appearance, but your lifestyle as well. As an adult, you may be looking to improve your smile for business or social reasons. Or perhaps you're a teen or the parent of a teen looking for an effective yet modern-day solution. Either way, Invisalign® and Invisalign Teen® can provide a simple way to accomplish this without having to put your life on hold. Treatment results equal or out-perform those of conventional braces therapy!
Why Choose Invisalign®?
No wires here! Invisalign® clear aligners are the alternative teeth straightening treatment to braces for kids, teens, and adults. We are proud to offer Invisalign®!
Learn More
Invisalign Platinum Elite Provider
We are the only Platinum Elite Provider in Philadelphia!
Board Certified
We can offer you multiple treatment options and treatment plans based upon our experience as orthodontists.
Payment Plans
Convenient, affordable payment options. No hidden costs!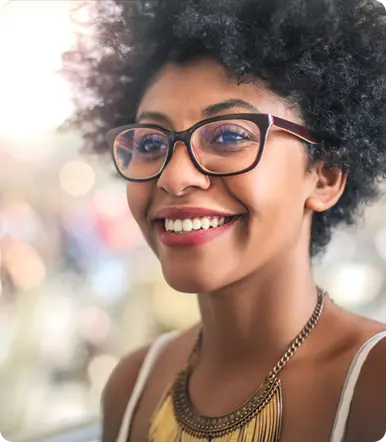 Benefits of Invisalign® Braces
Fast and Effective!
Shorter treatment times and fewer appointments.
Virtually Undetectable
Clear plastic aligners are transparent and almost invisible!
Easy to Use
Brushing and flossing is much easier with Invisalign than with fixed braces.
Technologically Advanced
Technologically Advanced
Call Now to Schedule an appointment today.
(215) 655-1845
What Our Patients Are Saying
Your Next Step!
New patients welcome! Dr. Roberts works closely with many general dentists and dental specialists. If you have do not have a dentist, we can help find a general dentist well-suited for you.
Book Appointment
Let's Get Started on Your
Journey to Straight Teeth!
Fill out the form below and we will contact you with in 24hrs